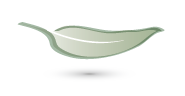 Accommodation
Eltham Gateway prides itself on offering all accommodation guests a professional and customer oriented service, including local knowledge of Eltham and the Yarra Valley area as well as attractions in Melbourne and greater Victoria.  A fully cooked buffet breakfast is available for $15.00 per person and must be purchased at Reception.  One complimentary breakfast is available with all Executive Suite and Hillview Suite bookings, and 2 complimentary breakfasts are available with the Marble Spa Suite, Family Suite and Apartment.
Contact Reception for more information and discover the true Hospitality of Eltham Gateway Hotel and Conference Centre.
Please note: Accommodation charges will be processed either prior to or on arrival.
For any guests arriving out of reception hours, pre-payment via credit card will be processed before arrival for security.
Cash paying guests are required to leave a $200.00 cash bond or credit card details (refundable on departure).
Now Offering Breakfast for In-House Guests
Complimentary breakfast is available with some room types … please ask Reception for more details.
Breakfast must be booked upon booking your room, payment is due upon check-in. Breakfast bookings are essential.
Eltham Gateway Rooms & Rates
Choose a room below for more information
Great accomodation deals available
Accommodation Specials
Room Rates are based on one to two adults in the room.