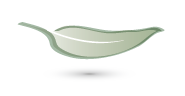 Accommodation
Booking & Availability
Eltham Gateway prides itself on offering all accommodation guests a professional and customer oriented service, including local knowledge of Eltham and the Yarra Valley area as well as attractions in Melbourne and greater Victoria.
Check availability and book your stay
Note: You will be taken to our Secure booking site upon your selection.
Contact Reception for more information and discover the true Hospitality of Eltham Gateway Hotel and Conference Centre.
Please note: Accommodation charges will be processed either prior to or on arrival.
For any guests arriving out of reception hours, pre-payment via credit card will be processed before arrival for security.
Cash paying guests are required to leave a $200.00 cash bond or credit card details (refundable on departure).