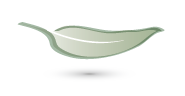 Conferences Eltham
Conference Venue at the Gateway to the Yarra Valley Melbourne.
Eltham Gateway Hotel and Conference Centre prides itself on offering personalised and professional service to all Conference delegates. As our venue is located at the Gateway to the Yarra Valley, guests and delegates are offered a Yarra valley environment, whilst having the convenience of Melbourne Victoria only 25 minutes away.
Each and every conference is treated personally, with attention to detail for all conference, accommodation and food and beverage requirements.
Catering for Conferences embraces our locality to the Yarra Valley, with fresh produce and locally sourced food and wine readily available at the venue as part of every conference. Our experienced and dedicated Events Team ensure all agenda needs are met, where delegates enjoy warm and hospitable service. Each Conference is treated individually, with specific aspects of all agenda items accommodated fully whilst offering flexibility.
Team Building events, Themed Dinners and Yarra Valley excursions can all be organised by our Events Team, with no request being too large or small.
Please choose a conference room below to view details
Statesman Conference Room
Configuration & Capacity Comparison
Room Size- 141 SqM
Theatre - 40 Guests
Boardroom - 16 Guests
Classroom - 40 Guests
U-Shape - 24 Guests
Cabaret - 25 Guests
Banquet - 35 Guests
Enquire Now
Room Size - 85 SqM
Theatre - 40 Guests
Boardroom - 14 Guests
Classroom - 24 Guests
U-Shape - 14 Guests
Enquire Now
Conferencing made easy
Conference Packages
Arrival Tea and Coffee Service
Morning Tea and Coffee Service
Buffet Luncheon including juices
Afternoon Tea and Coffee Service
Conference Equipment Package
Conference Room
 
 
 
Enquire Now
Overnight Accommodation
Fully Cooked Breakfast
Arrival Tea and Coffee Service
Morning Tea and Coffee Service
Buffet Luncheon including juices
Afternoon Tea and Coffee Service
Private 2 Course Dinner
Conference Equipment Package
Conference Room
Enquire Now