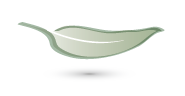 Eltham has been a bastion of cultural artisans for many decades.  Most famously, the Heidelberg School of painters captured the romance, beauty and
adventure of early days.  They say creativity is breathable in Eltham and you can indulge in local endeavours at various levels from visiting the colourful, regular market days and extensive selection of galleries to participating in creative workshops.  Painting, poetry and music pervade the community.  Even the
architecture stands out – a visit to the Eltham Library simply to observe this splendid example of mud-brick construction is a delight – many locals live and work in "muddies".
We can provide more information on many activities such as: